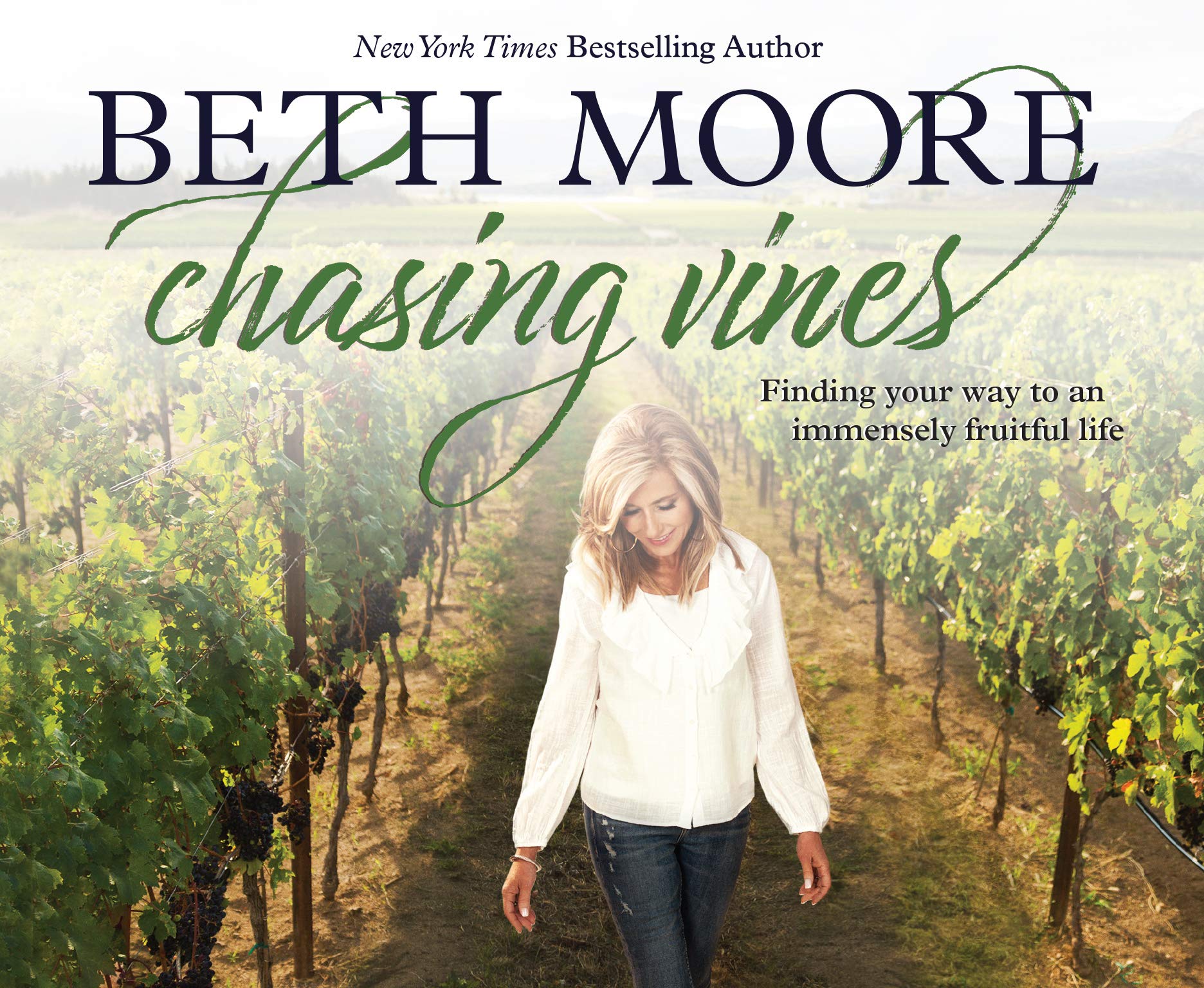 **POSTPONED UNTIL FURTHER NOTICE** See our response to COVID 19
Women's Bible Study begins March 23rd at 6:30pm. For six weeks the group will be going through Chasing Vines by Beth Moore to discover the true meaning of a fruitful life.
In Chasing Vines, Beth Moore explores the ways God delights in watching things grow - and how the land of the vineyard holds the secret for how we can have a more abundant and meaningful ife. As she traces the metaphor through Scripture, Beth uncovers how eveyr part of our own lives - even the rockiest, most difficult soil - is used by God to make a difference for His kingdom.