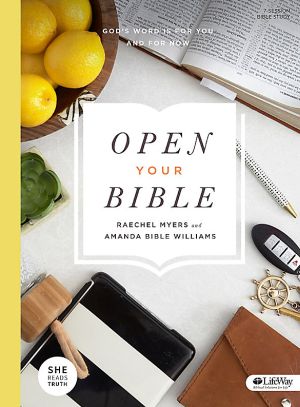 Registration closes APRIL 22ND
We're all longing to hear from God, aching to know who He is and know His heart. The beautiful truth is this - we can encounter the living God today in the pages of His Word. Whether you already open your bible every day, have never read it before, or struggle to keep up with studying Scripture, Open Your Bible, a 7 session study from the women behind She Reads Truth, will leave you with a greater appreciation for the Word of God, a deeper understanding of its authority, and a stronger desire to tryly know the Bible inside and out.
You will learn practical ways to read, study, and apply Scripture with confidence. Using Scripture itself, powerful storytelling, and real-life examples, Open Your Bible will quench a thirst you might not even know you ahve - one that can only be satisfied by God's Wrod.
You can register for Open Your Bible by going here. Cost of the class is $15 and includes a study book.